800Comms provides a latest technology of cloud based online fax from any device as long as there is an internet connection available. You can send and receive email from your email account or our web portal or cloud storage of your choice in an instant.
No Busy signals.
No paper jams.
No waiting.
No needless expenditure of ink, paper and toner.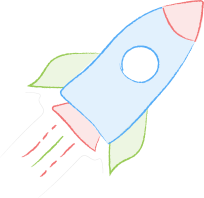 Amazing online Fax features.
ENJOY ADVANCED FAX FUNCTIONALITY WITH 800COMMS.COM.
Low hardware cost
No need of old fashioned fax machines and a separate phone line dedicated for fax. Everything is online and with 800Comms Account you can receive and send both calls and faxes from one phone number.
Fax from email
You can generate a fax from or receive one in your email inbox. All email attachments and cover letter options work for fax as well. Fax from any place and anytime now with your smart devices instantly.
Fax from Cloud Storage
Attach files from cloud storage of your choice; Drop Box Google Drive etc to faxes now. With 800Comms, all your daily use cloud storage apps are seamlessly integrated with fax functionality without nay hassle.
Never miss a Fax
Get fax receipt notice in SMS or email or mobile phone push notifications to never miss a fax while away from your office desk or even when away from internet connection (for SMS notification only).
Advanced Security and Control
All faxes are transmitted with secured and encrypted connection and stored securely in your account that is password protected. You can also block junk faxes to avoid time wastage on bogus faxes.
Additional Features
You can make your customized recipient lists to send a fax to multiple people instantly with a single click. 800Comms also lets you include a electronic signature and preview, print or annotate your faxes.
WHAT YOU NEED?
Windows 0 or later, Pentimum or advanced processor with 1GB memory or 300 MB hard drive space.
Mac OS 10.8 or later, 1 GB memory or 300 MB gard drive space
800Comms Application in your tablet, phone or PC with a configured number that you use for calling
An 800Comm Subscription needs to be activated for Fax service